Android Tablet Application
D.C. Metro Police
The Washington D.C. Metropolitan Police Department (MPD) hired Alexander & Tom to design and build an Android tablet app to better facilitate the processing of arrestees during large volume "arrest events" such as protests or civil unrest. This mobile application is actively used by the Metropolitan Police officers in the field.
The team at MPD brought a single-page form to A&T and asked us to create an app which would help officers capture the same information in the field. After thoroughly analyzing their needs and their corresponding business rules, we were able to dramatically restructure the information to help in-the-field officers enter information into the app quickly and easily.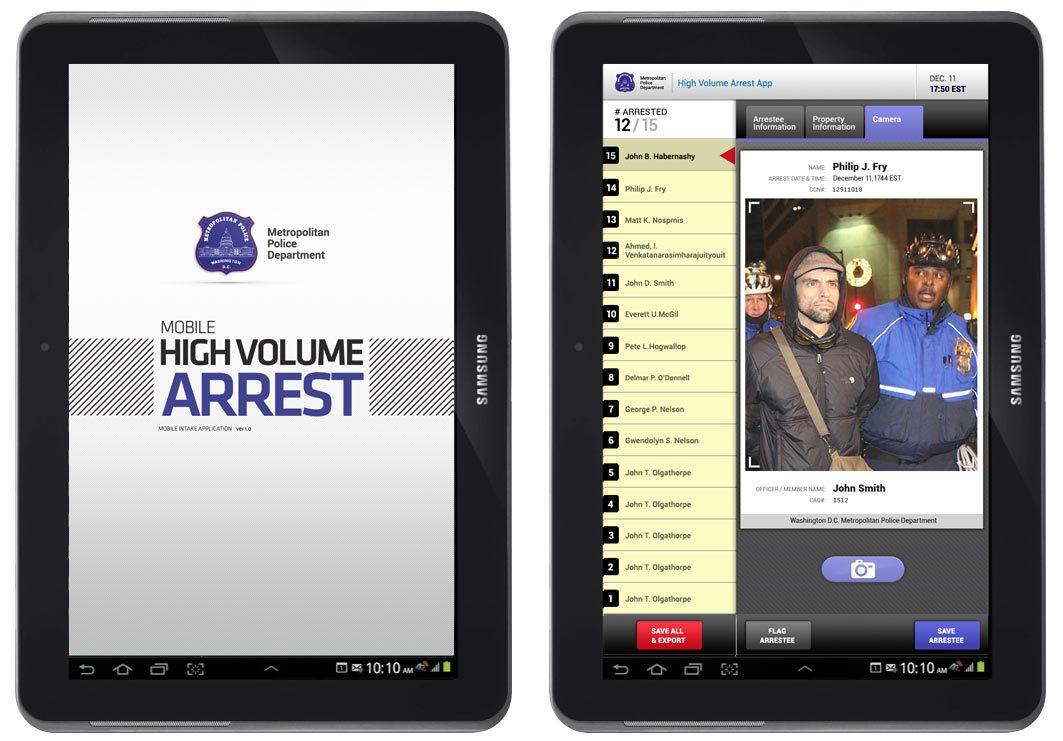 Our information architecture and user experience work on this mobile app allow officers to save time and effort when the pressure is on during large-scale arrest events. The app must be easy and intuitive or it is a waste of their time. The app is also built with security in mind. The app collects and manages the data (encryption and validation) and then provides an export of the data into the Metropolitan Police Department's enterprise software for tracking and processing arrests.