Interactive Maps and Live-streaming Cameras
Maryland Tourism
To commemorate the 200th anniversary of the writing of the Star-Spangled Banner, Alexander & Tom partnered with Maryland's Department of Tourism and the National Park Service to bring to life the stories of the battles that inspired the National Anthem.
The War of 1812 battlefield maps, found on www.1812battles.org, feature cutting-edge interactive maps providing historical context, beautiful imagery, and video which brings each step of the battles to life.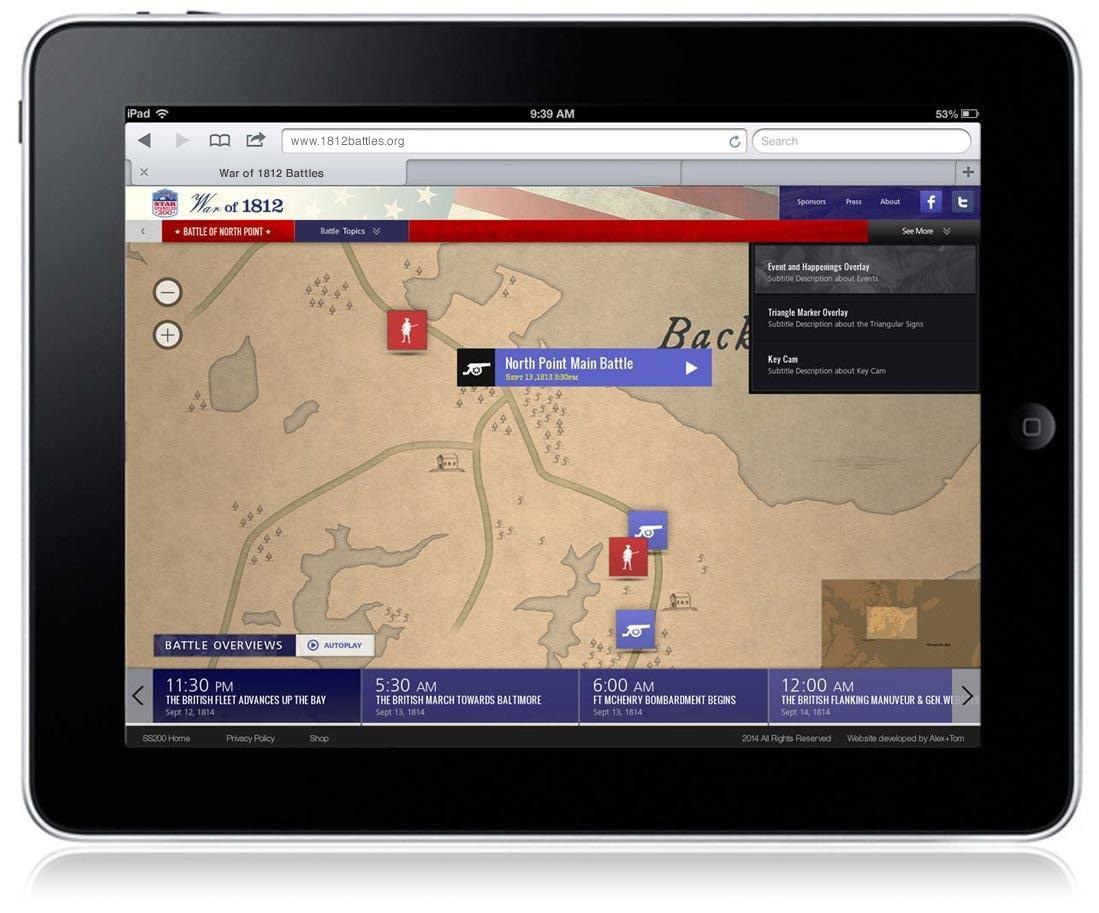 The website features responsive design and programming, which enable it to work well on any screen—a desktop, laptop, tablet or smartphone.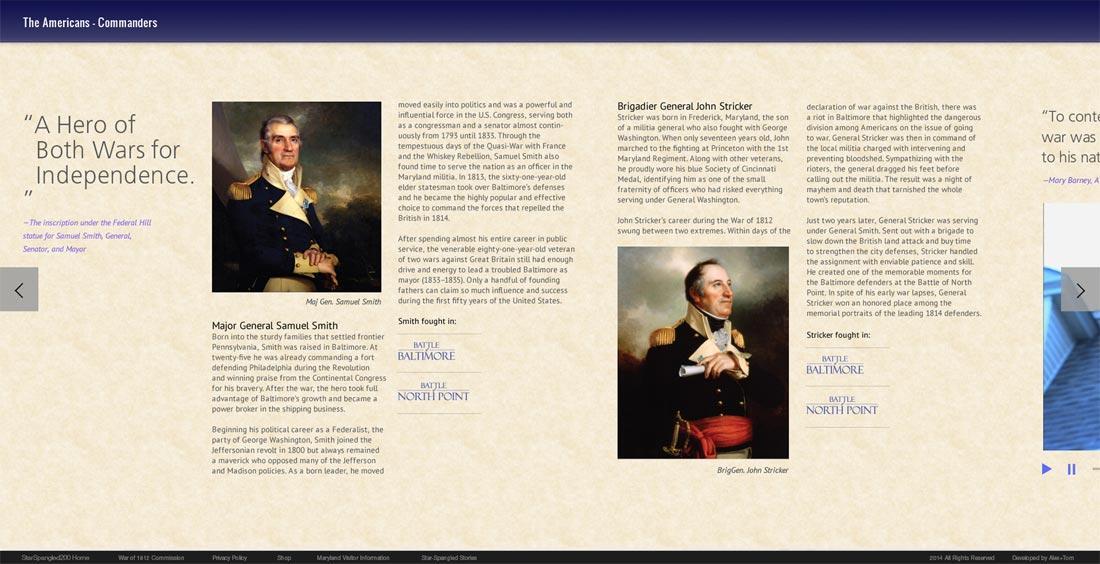 The 1812 online campaign included KeyCam, a webcam site with live 24/7 video feeds of Fort McHenry. One of the views was designed to provide a view from the same location as Francis Scott Key had when he watched the bombardment of Fort McHenry more than 200 years ago.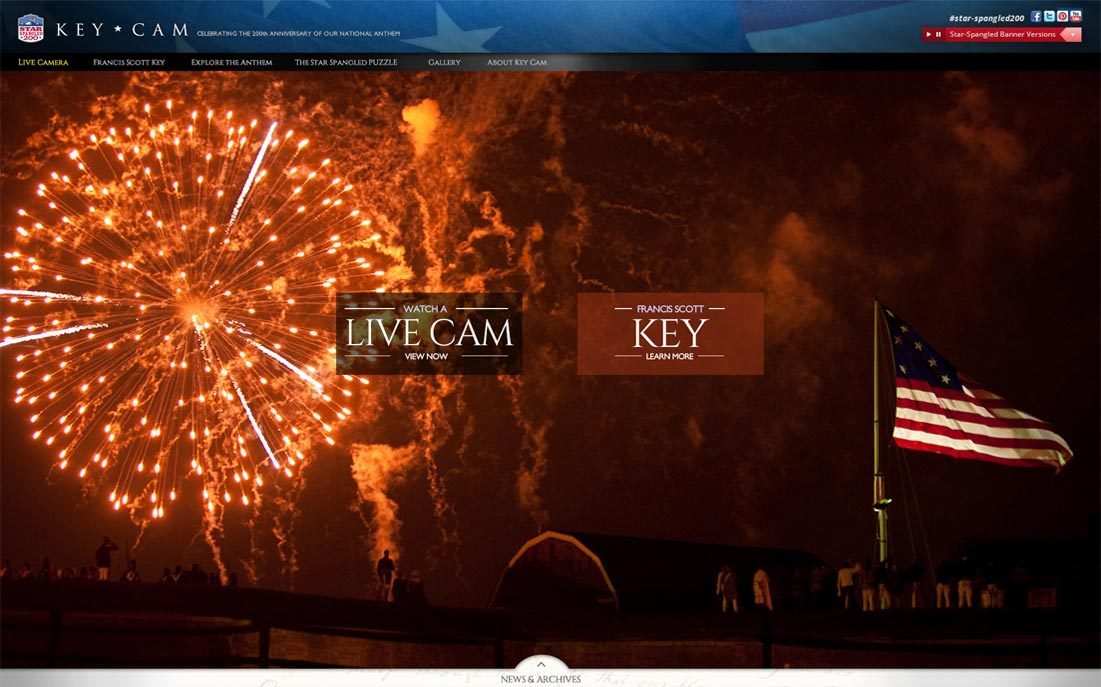 "KeyCam and the War of 1812 Battlefield Maps are two meaningful projects that are exciting for a number of reasons. These new, free online tools will bring the history of Maryland and our nation to life for visitors in a modern, interactive, and easy-to-access tool that will make celebrating the Star-Spangled 200 all the more special."
- Maryland Governor Martin O'Malley (2014)