Interactive Training Website
Maryland State Police
Alexander & Tom (A&T) worked with the Maryland State Police Dept. of Public Safety to create an online firearms training program.
The training was required by law for all residents who want to purchase a handgun. A&T created all aspects of the program including: a webcast, website, database reporting service, and IT infrastructure.

Goals
Create an easy-to-access and efficient method of training Maryland's potential firearms owners
Replace traditional classroom settings and eliminate the cost of holding those classes
Meet accessibility standards for users with disabilities (Section 508 compliance)
"Raise the bar" of the state's online learning materials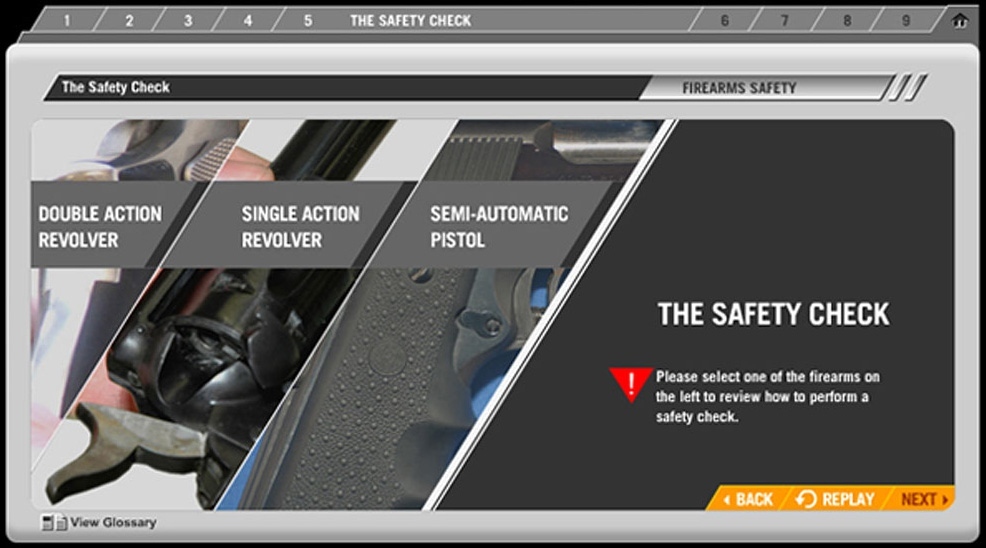 Project Scope
Webcast Design and Development
Consulting and Content Development
Scriptwriting
Database Development and Reporting
Video, Audio, Interactive Exercises
Animation
High and Low Bandwidth Options
Section 508 Compliance
Server Setup: Web and Database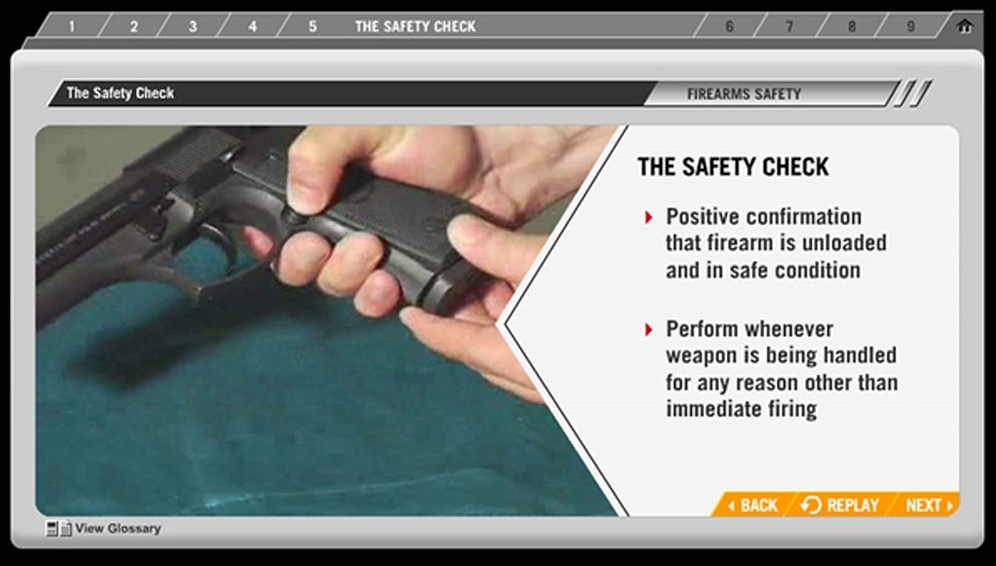 The solution was a turn-key online tool that provided video, interactive exercises and instructive animations. While the site needed to be rich and engaging, it also needed to be easy to navigate, and its content easy to understand.
The site features video webcasts which introduce users to important aspects of the training. The video segments were shot on location at the MD State Police training facility. The site also features a number of animations to educate the user on the major operational parts of various types of handguns.

A soundtrack and interactive instructions guide the user through lessons while smart programming prevents the user from being able to skip any important information.


Upon completion of the program, the website will produce a "Certificate of Completion." This personalized certificate can be printed on the user's printer. This training and certificate are only one part of the requirements to purchase a handgun in Maryland.

Alexander & Tom also created a custom admin console to track and report on data such as demographics, testing time, and municipality reports.
The Result
Feedback from stakeholders: We "raised the bar" for their online training capabilities
The State was able to reduce the costs of classroom-based training
The site is Section 508 compliant, making its content accessible to users with disabilities