Usability & Website
Bureau of the Fiscal Service
The Bureau of the Fiscal Service (part of the U.S. Treasury) commissioned Alexander & Tom to assist with a wide variety of web services, ranging from website design and development to usability testing. Alex & Tom recently completed a total redesign of the Fiscal Service's core website, which is a corridor through which various audiences access a wide range of financial information and services.
Launched in late 2018, the new website was created to guide the Fiscal Service's diverse customer base into areas catered specifically to them. Fiscal's customers include the general public, businesses and institutions, and other federal and state government agencies. The site is also optimized for mobile devices via responsive design.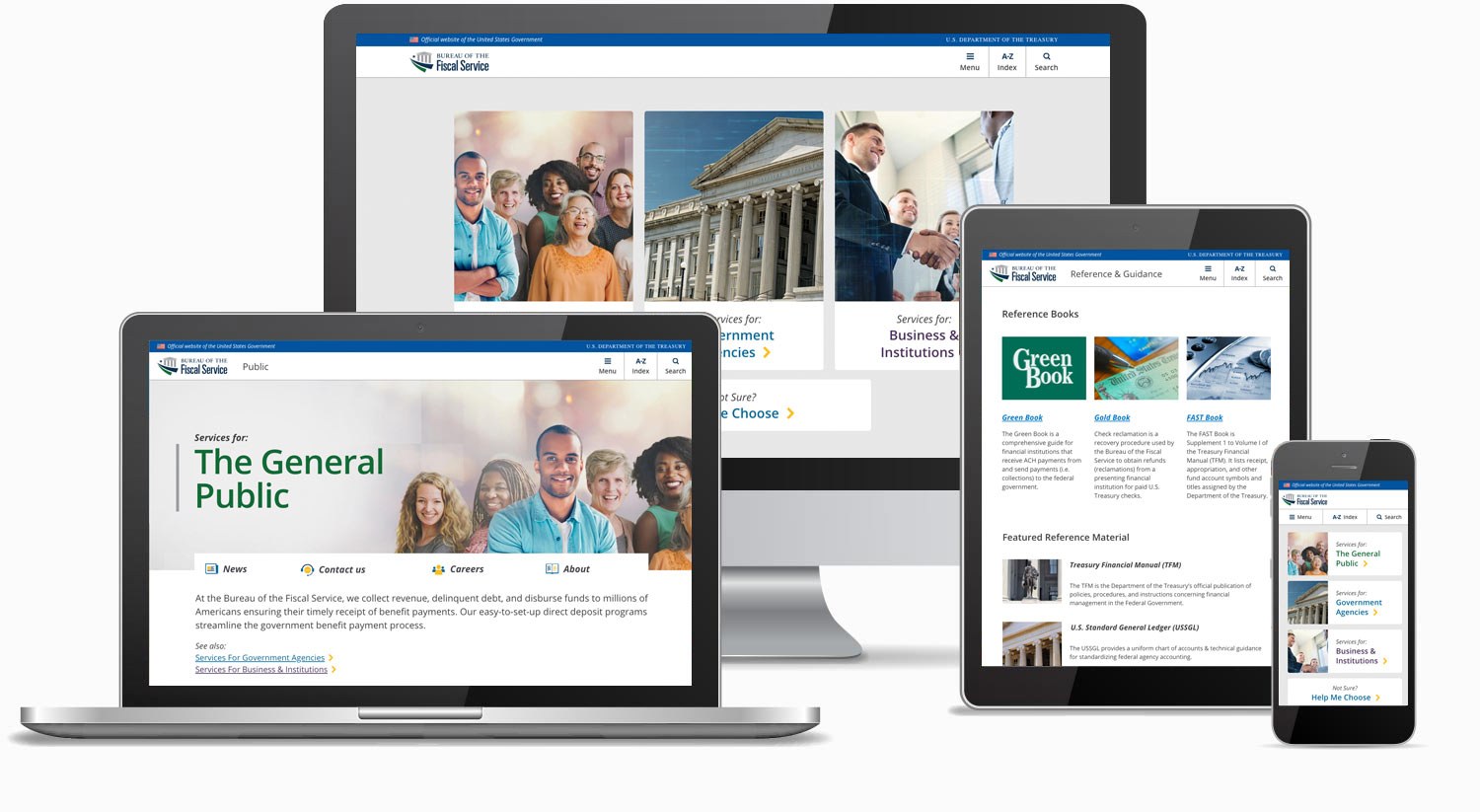 The Bureau of the Fiscal Service operates more than 50 unique programs covering payments, collections, accounting, and financial reporting and guidance. In order to help users navigate this wealth of information, traditional navigation and search functions were augmented with audience-specific pages, a new A-to-Z Index, and helpful cross-linking between related program areas.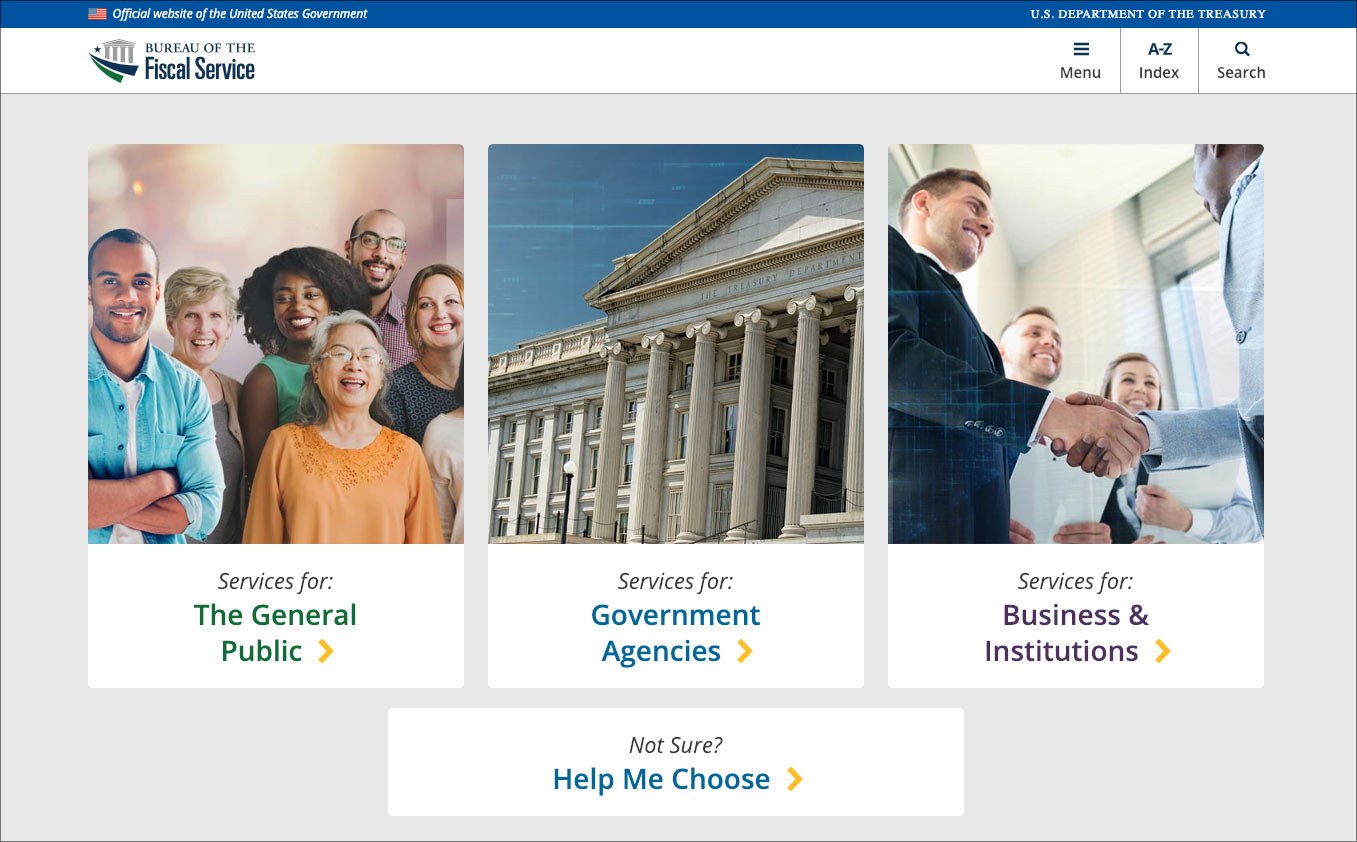 The Fiscal Service website design performed well with users in formal usability testing. In addition, the site is Section 508 compliant, and the site's text has been rewritten using Plain Language standards.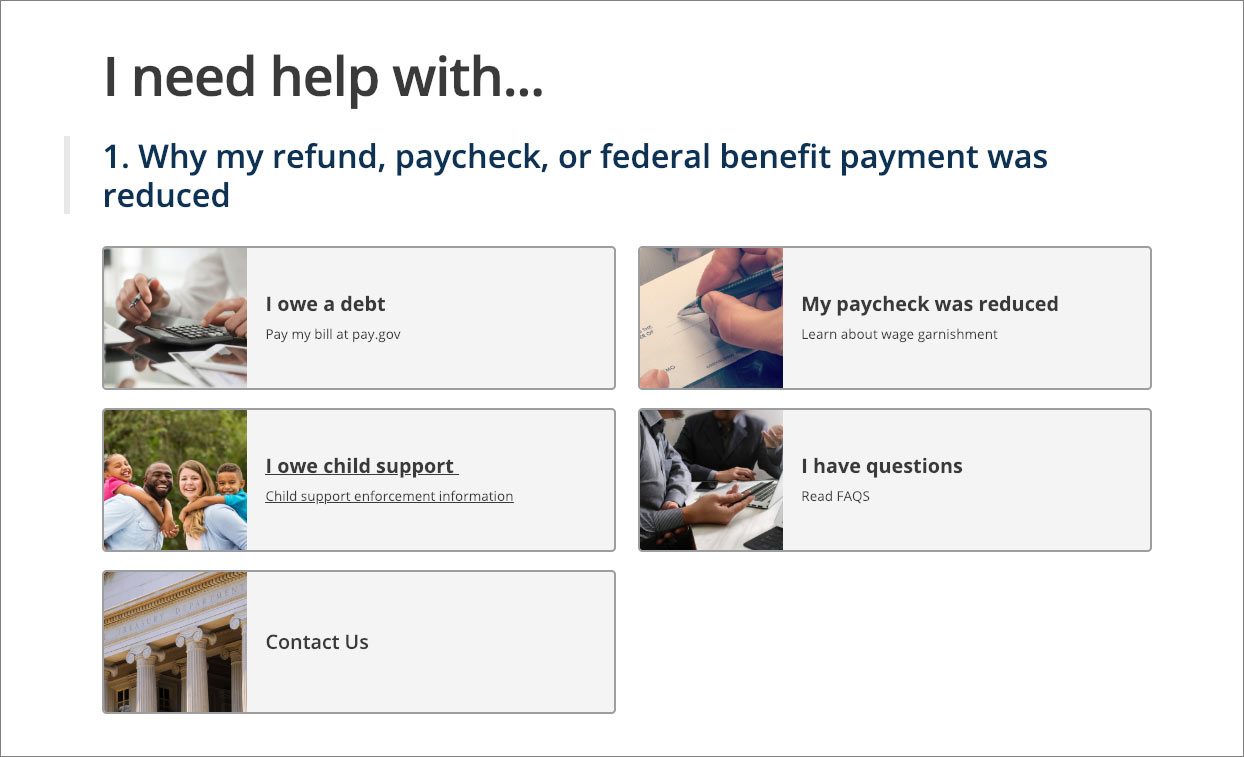 Over the past several years, Alexander & Tom has continued its work with Treasury, and specifically the Bureau of the Fiscal Service, the Office of Public and Legislative Affairs (LPA), and the Administrative Resource Center (ARC), with design, development, usability testing and web consulting.